10 Ways to Tell if Direct Sourcing is for You
July 28, 2021 By: Komal Dangi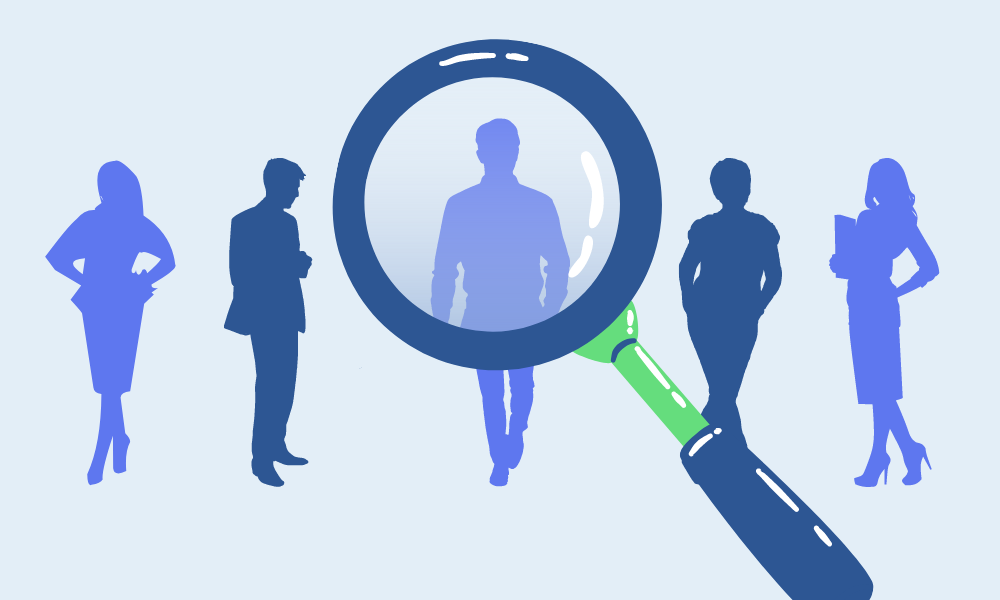 These days, the best businesses are always in competition to develop cutting-edge products and services and offer superior customer service. Most importantly, there's competition to attract and retain the best candidates.
So, how do you succeed with staffing goals and initiatives when so many businesses are facing detrimental skill shortages and high competition for the talent they need?
This increase in competition over talent has forced employers to think beyond traditional recruitment programs. No longer can employers rely on a post-and-reply model or depend on expensive recruitment services or providers. Hiring managers need to think outside the box for staffing solutions that secure the top talent they require.
Direct sourcing is a growing recruitment trend that empowers brands to get proactive and take control of their staffing practices. Through direct sourcing, employers gain access to a flexible workforce made up of independent contractors, freelancers, or former employees to support the rapidly changing business demands of today's economy. This gives brands an edge over the competition in engaging highly skilled candidates to help grow their business.
There are many benefits of launching a direct sourcing recruitment solution for your business. This includes attracting and engaging with the best talent in the labor market, affordable recruitment solutions, minimizing staffing turnover, hiring and onboarding new talent quickly and efficiently, increasing company productivity, and forming better relationships with top-tier candidates.
However lucrative the benefits may be, adopting a direct sourcing model for your hiring practices is no walk in the park. It takes a continued effort from your human resources personnel to funnel in new candidates and keep existing talent engaged.
Not sure whether you're ready to commit to a direct sourcing recruitment strategy? Let's look at 10 ways to determine if direct sourcing is the best talent management solution for you.
1. You Depend on Top Talent to Support Your Business
It's been said time and time again that a business is only as successful as its workforce, yet 80 percent of HR professionals have a hard time attracting top talent. Whether you work within an industry that's hard to source candidates, or you're sourcing candidates with a niche skill set, finding the right talent to support your unique offerings is a challenge.
Employing a direct sourcing talent management solution can help open the door to some of the best candidates (including the contingent workforce) around the world. You'll create a directory of talent that fits your corporate culture to keep your brand miles ahead of the competition.
2. Your Business Demands Require You to Scale Up Your Workforce
Do periods of high demand leave you struggling to grow your workforce quickly? Traditional recruitment methods or working with a staffing agency demand lengthy turnaround times to vet, hire, and onboard staff. This can be especially devastating when the booming business requires you to quickly double or triple your workforce for special projects, or to meet growing demands. Maintaining a directory of qualified contingent workers, eager and ready to work for your brand, helps you staff the candidates you want in the growing numbers you need.
3. You Have a Limited Budget or You're Looking To Save Money Through the Recruitment Process
In recruitment, just like business, time is money. Wasting time on a lengthy recruitment process, waiting for candidates to engage, and vetting and onboarding can cost your organization a small fortune.
Direct sourcing candidates are ready to go. You'll save on the expensive ad campaigns to attract top tier applicants and can say farewell to the high recruiting costs of expensive third-party talent providers. Limit spending through the hiring process and gain access to skilled candidates within your industry. Talk about a win-win!
4. You'd Like to Skip the Middleman
Tired of the expensive fees of working with recruiters? Or the high turnover rate of employees who fit the job description but not your work culture? Draw from your own pool of top tier candidates with direct sourcing as your talent management solution. Using your own brand, rather than a third-party recruitment provider, you can attract and engage the skilled talent who want to work with you. Even better, you'll skip the hassle of working with suppliers who provide candidate after candidate that just don't make the cut.
5. You Needed Skilled Candidates Yesterday
Lengthy recruitment processes to find the perfect candidate is no longer your only option. In fact, an astounding 45 percent of businesses are experiencing a growing need of on-demand talent.
Now imagine diving into a pool of engaged, qualified candidates and producing faster turnaround times for even the hardest-to-fill jobs. That's direct sourcing! Direct sourcing offers an optimized talent management solution that allows you to efficiently source the candidates you need for your business. It's a quick and easy way to deploy skilled and proven workers where you need them, when you need them.
6. You're Looking to Improve Your Brand Experience
Building a brand in today's competitive economic climate is so much more than selling stellar products or offering unparalleled services – it's about creating a unique experience for your consumers and standing out from the competition.
Managing a solid direct sourcing program can help turn your industry's top talent into your best brand ambassadors, meaning you'll not only gain access to a network of potential contingent employees that continue to feed your talent pool, but you'll also improve your branding and gain new consumers.
7. You Wish to Improve Your Candidate Retention and Decrease Turnover
It's today's fiercely competitive labor market that makes improving candidate retention an essential contributor to the success of your business. Deploying direct sourcing recruitment enables your brand to leverage your corporate culture and create a positive employer-candidate relationship. Nurturing this relationship with frequent communication and engagement works to drastically decrease unwanted staffing turnover and improve your overall candidate retention.
8. You Need to Diversify Your Workforce
Roughly 25 to 30 percent of the American workforce is made up of contingent workers, such as freelancers or independent contractors. That's more than a quarter of the labor market! Deploying a direct sourcing program for your talent management provides you access to this whole new group of candidates, bringing a whole new range of diversity from candidate experiences to cultural backgrounds into your workplace.
John Hall, the Senior Contributor at Forbes.com, says this about freelancers shaping our new workforce dynamics:
"As more people make the transition into independent work, freelance job marketplaces will only continue to grow in size and diversity — from the freelancers and companies utilizing them to the market segments and skillsets that define them. If custom project software and internal directories or networks of dependable freelancers and consultants aren't options for your company right now, online marketplaces may be your best option to connect your team to talented independent workers."
9. You'd Like to Build a Positive Relationship with Global Talent
A successful direct sourcing program is sustained through frequent communication with your talent pool. Providing check-ins and updates help to keep some of the best candidates engaged with your organization and available when you need to deploy them. The talent management program works by creating a pipeline between your business and some of the best candidates available, promoting brand loyalty amongst your talent directory and improving your company's brand.
10. You Want to Improve Your Company's Productivity and Efficiency
A direct sourcing program equips your brand with access to the right candidates at the right time. Quickly deploying qualified candidates from your vetted and skilled talent pool can greatly benefit your brand's overall productivity. By reducing the time to hire and engaging only the best talent with the right skillset, you'll immensely improve your company's output.
VeriSource is your Solution for Direct Sourcing.
Our hands-off recruiting solution, VeriSource, is powered by industry-leading advisors for finding the perfect hire with an easy-to-use interface to manage the talent acquisition and application process from start finish.
Interview-ready candidates are passed on to your hiring managers, thoroughly vetted by us. The searching, screening, verifying, and recruiting is done for you so you can spend your time interviewing and hiring. Request a free trial or speak to a talent advisor (732-534-3888) to understand how our solution can work for you!