How Direct Sourcing Decreases Your Cost-Per-Hire
July 31, 2021 By: Komal Dangi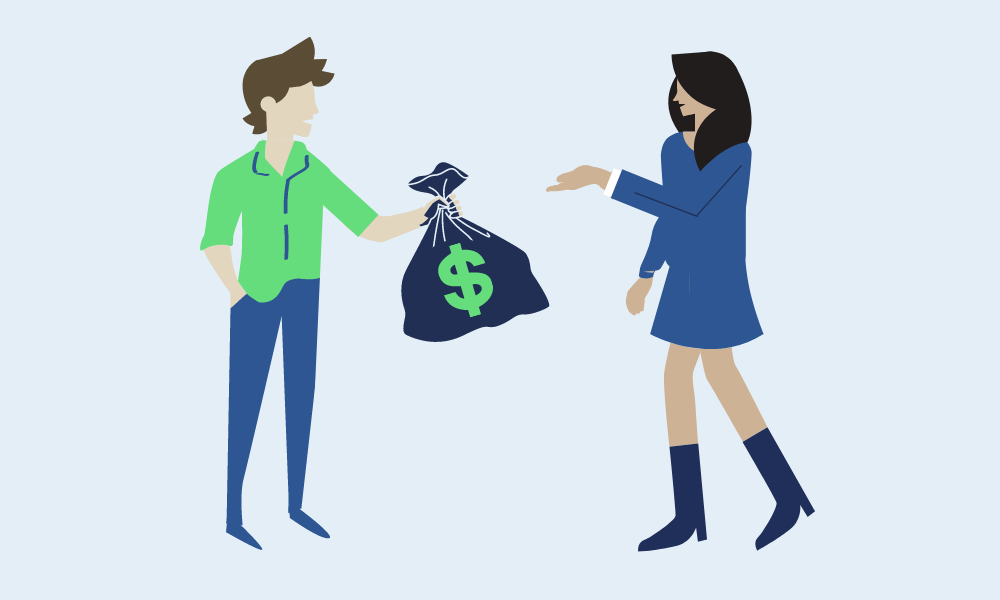 Saving your business time and money is more important than ever before. Businesses are feeling the pressure of the current climate, knowing that staying afloat is a top priority.
With this in mind, how can you decrease your cost-per-hire? Lowering costs in this area is a bit more doable than in others. Doing so will help save funds over time while improving talent management. And, fortunately, direct sourcing is a great way to decrease your cost-per-hire and still find (and keep) quality talent.
What is Direct Sourcing?
Direct sourcing is when companies look for and recruit their own talent instead of using third parties like agencies, organizations, and headhunters. Cutting out the middleman can save time and resources, and also adds a personal element to the hiring process. Direct sourcing involves finding, vetting, and onboarding workers internally, rather than hiring through external recruitment agencies. It allows you to take control of your entire talent management process.
When an organization successfully recruits and hires top candidates, it directly boosts the success of the business, which leads to longevity and growth. Candidates may be independent contractors, freelancers, or potential full- or part-time workers found through a more tailored talent search.
Direct sourcing is also the search for top talent in a specific industry. A lot goes into this search, including: proper budget, quality assurance, social media strategy, writing skills, and a strong portrayal of company culture and brand.
In other words, being prepared and putting your best foot forward is what draws talent to you. Taking these precautions is also known as talent management, in that you're managing and catering to the audience you want to reach and sourcing proper candidates.
Direct sourcing may look like any of the following scenarios:
Scenario #1: A human resources manager uses their own network for talent management and search, casting a wider net to consider both contracted and independent professionals for empty positions.
Scenario #2: An organization works with procurement and HR partners to help source individuals and vendors who perform necessary services.
Scenario #3: An HR specialist uses internal recruitment resources to discover and source new talent.
Direct Sourcing Gives You Control
Directing sourcing can be a powerful tool, but it doesn't mean you can do everything yourself. Instead, you remove the middleman and use recruitment technology, systems, and platforms to reach your hiring goals. With these options, you're able to have a more active hand in sourcing new talent with useful tools and resources to boot.
Direct sourcing gives you greater control over the candidates you connect with, attract, and eventually hire. You're also able to filter out those who aren't quite what you're looking for, saving you time. When you make the best possible hire using direct sourcing, you get the following benefits: decreased cost-per-hire, decreased risks in hiring, decreased time spent recruiting, better loyalty, retention, and employee satisfaction, and increased efficiency.
What is Cost-Per-Hire?
Knowing the breadth of cost-per-hire is important because it allows you to appreciate just how many resources go into filling a new position. Many of these resources come with a steep cost, so it's no surprise that cost-per-hire can quickly add up. Common costs include: advertising and marketing expenses, costs for recruiting events, costs for recruitment software, relocation and travel expenses, administrative costs, and benefits.
Cost-per-hire itself is one of the most important hiring and recruiting metrics used in business due to its link to talent management and budget. This metric can apply to both new hires from outside the organization and internal promotions or transfers. Some factors that influence cost-per-hire are:
Company Size: The size of a company will determine the budget and time spent on filling open positions. Smaller companies with many moving parts and urgent needs likely won't have the luxury of a lengthy, thorough search, while larger companies might. Human resources managers must keep this in mind when creating the budget and timeframe for their next hiring project.
Seniority of the Position to be Filled: An entry-level position will be easier to fill than a CEO position, and different resources will be needed for each. Talent management here is knowing exactly what you need from a candidate to fulfill a job.
Strength of Direct Sourcing: The better you connect with, engage, and hire proper candidates through direct sourcing, the better chance there is long-term employee retention. In short, when the process is done right, the likelihood of landing the perfect fit increases.
Efficiency of Direct Sourcing: The more you use direct sourcing, the better at it you'll become. Over time, you'll become more skilled at finding talent, managing it, and using the proper tools to make the process even easier.
The Average Cost-Per-Hire: So, what's the average cost-per-hire for most positions? A 2016 survey by the Society of Human Resource Management (SHRM) found that the average cost-per-hire is a little more $4,000. This amount was the average across all companies included in the survey of some 2,050 respondents where the following were taken into account: employment, retirement, compensation, employer-paid tuition, and more.
Four years later in 2020, the average cost-per-hire remains around $4,000.
When calculating the average cost-per-hire, several factors need to be considered. For example, the more people you hire (a larger hiring volume), the lower your cost will be. In other positions, fixed costs can be spread over more hires. Smaller businesses will have a higher cost-per-hire and likely more specific qualifications for open positions.
Finally, roles in certain industries (engineering, biotechnology, medicine) have a longer timeframe to work with when filling positions, and this is because the skills and talents needed are not easy to come by. Due to more time spent on sourcing the right talent pool for the position, costs can accumulate rapidly.
Given the size of a business and industry, it's safe to say that the average cost-per-hire will fall between $3,000 and $5,000. HR managers, staffing agencies, and talent management sectors must plan accordingly.
Calculating Cost-Per-Hire
To get an accurate-as-possible number for your organization's personal cost-per-hire, there are two simple steps per the American National Standard for calculating cost-per-hire: take the total the full cost of hire (internal and external) together. Then, divide the sum by the number of hires in a specific stretch of time.
Internal costs may include employee referral incentives, recruitment software fees, marketing expenses, etc., and external costs may include advertisements, recruiting events costs, travel expenses, etc.
How the Money You Save Helps Your Business
Recruiting new talent is tricky and can cost your organization time, money, resources, and more, depending on the specific needs of your industry. Saving money, then, is a great way to give your organization a safety net for when hard times arise. With the money saved by using direct sourcing, you can nourish your business in other ways.
Employee retention is as important as finding the talent in the first place, and once you've filled a position, you'll want to keep it filled and your new hire happy and satisfied. A lower cost-per-hire leads to better employee retention because you'll have the time and funds to invest in employees. You can invest by providing more incentives and perks such as improved benefits packages, funds for travel, healthcare coverage, eye & vision coverage, dental plans, flexible leave time and high-quality equipment (chairs, desks, electronics, office supplies, etc).
Decrease Your Cost-Per-Hire with VeriSource
Our hands-off recruiting solution, VeriSource, is powered by industry-leading advisors for finding the perfect hire with an easy-to-use interface to manage the talent acquisition and application process from start finish.
Interview-ready candidates are passed on to your hiring managers, thoroughly vetted by us. The searching, screening, verifying, and recruiting is done for you so you can spend your time interviewing and hiring. Request a free trial or speak to a talent advisor (732-534-3888) to understand how our solution can work for you!