How Direct Sourcing Frees Up Your Time and Resources
July 31, 2021 By: Komal Dangi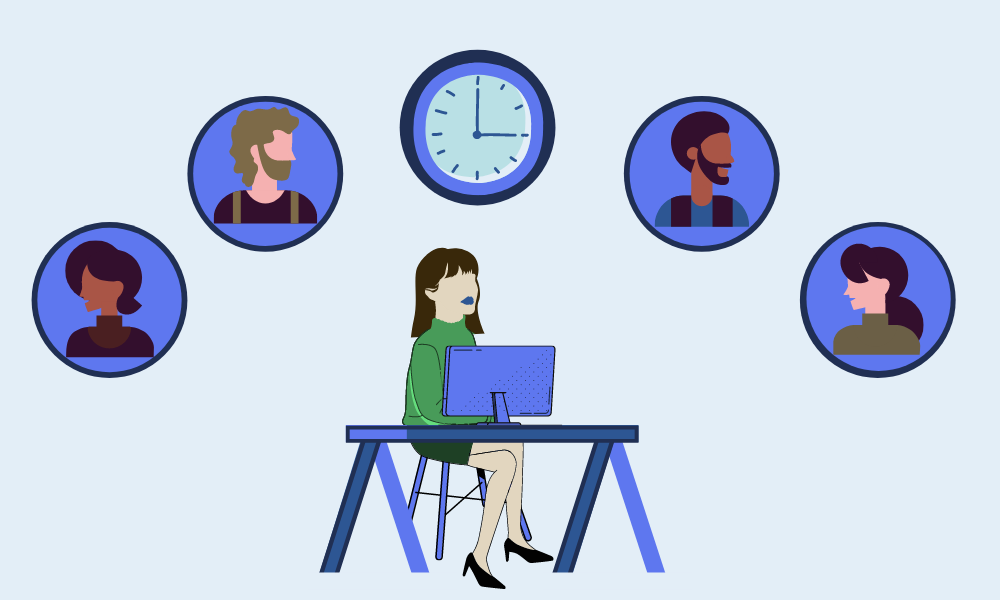 While many organizations are going through periods of downsizing as a result of the pandemic and economic concerns in 2020, talent management is still a pressing issue. For your business to succeed, you need the right combination of skills and experience to operate effectively. In an environment rife with budget cuts, long-term medical leaves, and staff members juggling work and home-schooling, managers across the board are in a unique position of need.
During this time, it might make sense to find qualified contractors to fill talent gaps. And for industries in which the pandemic has created growth opportunities, ramping up hiring through direct sourcing is a great way to onboard new employees quickly and effectively.
What is Direct Sourcing?
A piece of business advice you've likely heard more than once is to always be networking. Direct sourcing is an extension of that, except that instead of networking to find your next opportunity, you're building your talent pool.
Direct sourcing is when companies look for and recruit their own talent instead of using third parties like agencies, organizations, and headhunters. Cutting out the middleman can save time and resources, and also adds a personal element to the hiring process. Direct sourcing involves finding, vetting, and onboarding workers internally, rather than hiring through external recruitment agencies. It allows you to take control of your entire talent management process.
When an organization successfully recruits and hires top candidates, it directly boosts the success of the business, which leads to longevity and growth. Candidates may be independent contractors, freelancers, or potential full- or part-time workers found through a more tailored talent search.
Direct Sourcing vs. Working with an Agency
While at first glance it might seem like working with a talent management agency would save time, it actually creates more hurdles than it solves.
Working with a recruitment agency requires getting them up to speed on the type of person you're looking for, how they'll fit in the organization, what skills and experience they need, budget requirements, and more.
Then, once the agency has that information, they start scouting. They might have people in their own networks who fit, but more often than not, they'll be starting the search from scratch. If and when the agency does find a few candidates who check all the boxes, you'll need to: vet the candidates yourself, go through the full interview process, perform background checks, and more.
If you decide to hire via the agency, you'll then pay them for their services.
With direct sourcing, you cut out the middleman. You already know what you're looking for and may even have the perfect candidate in your talent pool. If you just need someone on a temporary basis to cover for an employee on medical leave or have an important project that needs attention now, having someone you already know and trust on hand can get things moving quickly.
When It Makes Sense to Hire a Contractor
As you think about the types of projects you have available and the overall team structure you're trying to build, it's a good idea to weigh the benefits of a contractor versus a full-time, permanent employee.
There are a number of instances in which direct sourcing freelance or contract workers makes more sense than adding another full-time staff member to your roster.
Short-Term Project
This is probably the most obvious reason for direct sourcing a contractor – you simply don't have a long-term need for their skills. There might be a major presentation or event coming up that you need help to pull off, or some other one-off project that needs assistance. Maybe your team is lacking in one functional area for this project and needs to bring someone onboard quickly to fill the gap. A contractor can get it done, and then move on to their next client once the project is completed.
Temporary Fill-in
Let's say one of your staff members goes on parental leave and will be out for a couple weeks, leaving you the need for immediate coverage. Rather than hiring and training someone completely new to fill their seat during this time, direct sourcing allows you to call on people in your talent pool to take over for the time being. This talent management solution is better than going through a temp agency, since little training or onboarding will be needed. You also won't need to spend precious days scouring resumes for the right fit, and this is especially helpful in an unexpected scenario like sudden illness.
Seasonal Shifts
Some industries see high demand during a specific season. Retail, for instance, often has great need for talent management during the holiday season. And the travel industry often gets more business during spring and summer months.
Rather than hire full-time staff to assist during this time, working with contractors provides as much help as you need, and most importantly, when you need it most. It can also help to have people available on call during holidays as it's not uncommon to see full-time staff requesting time off.
Budget Cuts
When times are tough and cuts are made, work still needs to be done. No business is truly safe from economic disaster. When global situations such as COVID-19 arise, decisions must be made to determine which functions are absolutely necessary for the continued operation of the company.
But even as the staff is downsized, work must get done. Contractors can step in to ensure nothing slips through the cracks, while still saving you money in a number of ways. You won't have to pay for a benefits package, severance, or unemployment insurance. It's an unfortunate reality, but it's important for businesses to prioritize methods that provide uninterrupted service at a low cost.
Investor Push-Back
For startups and other small businesses, building a team requires buy-in from a number of parties, including investors and board members. Even if the budget is there, you may have trouble demonstrating the ROI for a new employee.
Again, full-time staffing costs factor in more than just salary, and working with a freelancer or contractor saves on numerous related benefits costs. Once the value of another team member has been established, executives may be more willing to consider adding new employees full-time down the road.
How to Build Out a Direct Sourcing Program
Direct sourcing is all about networking, so building out a direct sourcing program means figuring out a way to keep all of your contacts organized. Keep a list of past employees, retirees, job applicants, and anyone else you've been in contact with who has skills and experience you might need at some point in the future.
Stay in touch with these professionals, even when there isn't an immediate need. Connect with people on LinkedIn and keep updated contact information on hand. It's also helpful to create lists that segment people based on their skills. Graphic designers, writers, photographers, and other creatives may fall under a similar umbrella, but they have different skill sets.
Many companies have alumni groups for past employees, which is a good way to stay in touch. These groups allow former staffers to remain in contact with each other while maintaining a connection to the company.
During exit interviews, ask if workers would be interested in future freelance opportunities. Even if they're working full-time, they may still consider one-off assignments for additional income. This can be a lucrative opportunity for them and a talent management solution for you.
And, of course, keep tabs on past job applicants. Just because they weren't the right fit for a role in the past, doesn't mean you should write them off entirely. See if they'd be interested in continuing the relationship on a contract-basis as needed.
Free Up Your Time and Resources with VeriSource
Our hands-off recruiting solution, VeriSource, is powered by industry-leading advisors for finding the perfect hire with an easy-to-use interface to manage the talent acquisition and application process from start finish.
Interview-ready candidates are passed on to your hiring managers, thoroughly vetted by us. The searching, screening, verifying, and recruiting is done for you so you can spend your time interviewing and hiring. Request a free trial or speak to a talent advisor (732-534-3888) to understand how our solution can work for you!