How to Build and Execute a Successful Direct Sourcing Plan
July 28, 2021 By: Komal Dangi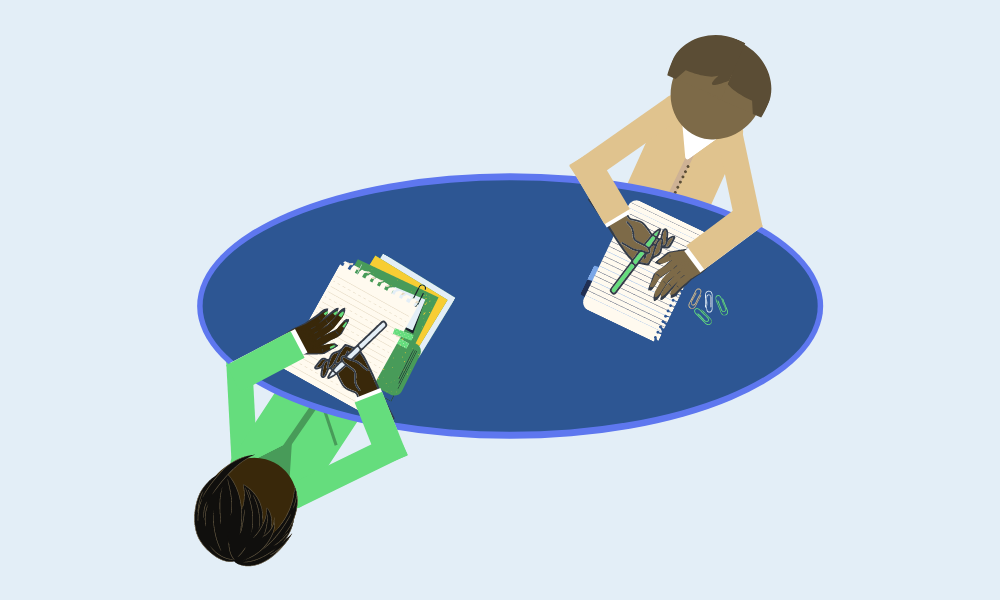 Employing the best talent in your workforce can hold a major impact on the success of your business, but it's not always easy to attract and engage the talent you need to succeed. The competition for talent is fierce, leaving an astonishing 45 percent of employers struggling to find candidates with the skills they need to fill open positions.
While the landscape of recruitment continues to change and develop, it's becoming increasingly challenging for businesses to remain competitive in the hunt for top talent. As skills gaps continue to grow, paired with a shift towards the independent workforce, hiring managers are faced with the daunting task of getting proactive to find the best talent management solution for their business.
The Benefits of a Direct Sourcing Plan
There's so much to gain from developing a direct sourcing plan that supports your talent management strategy. Through sourcing your own pool of candidates, you'll engage with top talent who are eager to work for your brand or are engaged with your offerings.
A direct sourcing strategy also offers the flexibility of tapping into the contingent workforce of freelancers, consultants, and contract workers, along with both passive and active candidates. This opens your recruitment efforts and ultimately allowing you to source candidates from a larger talent market, making direct sourcing an ideal solution to assist in your hiring efforts.
However, building and executing a direct sourcing plan is no walk in the park – it's a commitment that requires careful planning by your HR team and ongoing support among colleagues. If you're looking for a talent management solution that provides a lasting return on investment, look no further than direct sourcing.
To get your effective talent management program running, here are the necessary steps to creating and maintaining a successful direct sourcing program for your business.
6 Steps for a Successful Direct Sourcing Program
Step 1: Understand Your Talent Needs
Building a talent management plan is impossible without understanding the complexities of your business' talent needs. Know where the skills or talent shortages are within your business and how job descriptions have evolved over time.
Ask yourself the following:
1. What skills (both soft and hard) do candidates need to succeed within your business?
2. What are your goals for future staffing? For instance, are you looking to improve customer service, or perhaps productivity?
3. What shared qualities exist among successful candidates?
4. How can your direct sourcing recruitment strategy support these goals?
Meet with management and team leads to review current position descriptions and make amendments where needed. Workforce planning is key to securing a talent management solution that fits your organizational needs.
Step 2: Develop Your Staffing Plans
Once you've gained a thorough understanding of your talent needs, you're ready to set your staffing goals. Forecasting talent trends provide insight on high demand periods for your business and identify targets such as when you should be recruiting.
Consider the following:
1. How much recruiting does your business do?
2. What positions are you frequently recruiting for?
3. Are there specific times of the year when your staffing needs grow? For example, back to school, or the holiday season, etc.
Take inventory of positions that most often need support and the skills needed to support quick hiring demands or talent turnover. Talent forecasting equips business owners to better prepare and manage their long-term hiring needs.
Step 3: Build your talent pool
Once you've identified your needs and developed a plan, it's time to put that plan into action. There's no right or wrong way to build a talent pool that works for your brand. Through a direct sourcing recruitment model, you'll create a database of talent from a wide variety of sources, all qualified to support your upcoming hiring needs.
Leverage your brand, products, services, and corporate culture to attract and engage top candidates to join your talent pool. Take advantage of job boards, professional networking sites, and internal recruitment to diversify your candidate directory with former employees, retirees, freelancers, consultants and members of the contingent workforce.
Leave no stone unturned, including employee referrals. Recruiting through your employee's networks can help grow your talent pool by 10x. With positive employer brand experiences, your full-time staff and contingent workers will help fuel your talent pool with referrals, creating a self-sustaining talent management program that truly supports your company.
Step 4: Invest in Screening and Onboarding Practices
Screening and onboarding are two key steps in the successful implementation of your direct sourcing plan. It ensures your talent pool is flush with not only the most experienced or highly-skilled, but also best-suited candidates for your brand.
Studies have shown that organizations with standardized onboarding programs reap the benefits of a 50 percent greater new-hire productivity rate. Develop a regulated process that includes reference checks and onboarding material to deploy to engaged candidates before adding them to your talent directory. Investing in talent management technology can also help automate your screening and onboarding processes, streamlining your direct sourcing recruitment program.
Anni Pyhäjoki of Typelane says this about the importance of onboarding:
"If you think that your investment in onboarding means starting from scratch, you can think again. There are a variety of best practices and guides, such as onboarding checklists and templates, available that you can use as the foundation for your own program. These will help you ensure that you don't miss any critical steps and provide tips on ensuring a great first day, setting goals, and more."
With strong vetting and onboarding in place, you'll improve your direct sourcing ROI and the talent in your candidate pool will be ready for quick deployment when you need them most.
Step 5: Maintain Engagement with Top-Tiered Candidates
Nurture your relationships with candidates from your talent pool so they're ready to deploy when an opportunity arises. Keeping candidates engaged and creating a unified candidate experience is the difference between a direct sourcing plan that succeeds and one that fails. One way to successfully maintain engagement with your talent pool is with a Candidate Relationship Management (CRM) tool.
Using CRM technology within your talent management program assists in creating and maintaining a directory of highly engaged candidates. Depending on the platform, the cost of the technology will vary, but it's well worth the investment if you're looking to develop a direct sourcing program that supplies your brand with top tiered candidates for years to come. Employing a CRM tool as a communication channel will allow you to seamlessly engage with your talent pool and vastly improve your candidate experience, resulting in meaningful relationships with prospective colleagues.
A candidate relationship management tool can also help categorize candidates in your talent pool by skillset, education, or experience. Hiring managers are empowered to filter through your talent management database quickly and efficiently, making a good hire when a position becomes available.
Step 6: Continue to Reassess Your Talent Needs and Staffing Goals
There's no one and done answer to executing a direct sourcing plan for your company. Your talent management solution should be forever evolving, much like your business demands and needs. To capitalize on the effectiveness of direct sourcing, build a plan to regularly reassess your talent needs and staffing goals as frequently as necessary. Evaluate your plans successes and failures and filter your talent pool to ensure it will continue to support your business.
Ask yourself the following:
1. Do the candidates in my talent pool continue to match the skillset demands of my company?
2. Have our talent needs changed?
Continue to source candidates with strong skill sets that provide value through professional experiences. Reassessing your talent needs and recruitment processes will keep your brand on track to hire the right candidates to keep your business ahead of the curve.
VeriSource is your Solution for Direct Sourcing execution.
Our hands-off recruiting solution, VeriSource, is powered by industry-leading advisors for finding the perfect hire with an easy-to-use interface to manage the talent acquisition and application process from start finish.
Interview-ready candidates are passed on to your hiring managers, thoroughly vetted by us. The searching, screening, verifying, and recruiting is done for you so you can spend your time interviewing and hiring. Request a free trial or speak to a talent advisor (732-534-3888) to understand how our solution can work for you!