72% of employers struggle to find the right
candidates they are hiring for
VeriKlick's one-stop recruiting and hiring platform can help you solve that
Veri
Klick
AI Powered

Recruitment Platform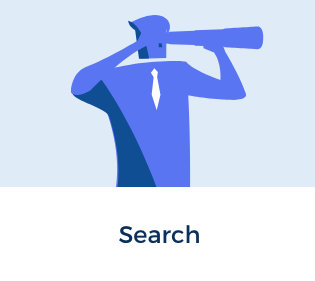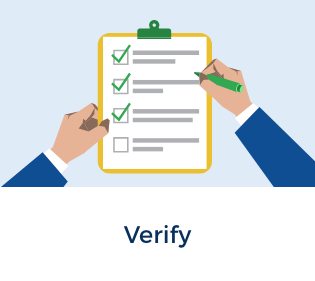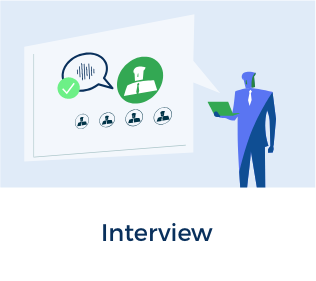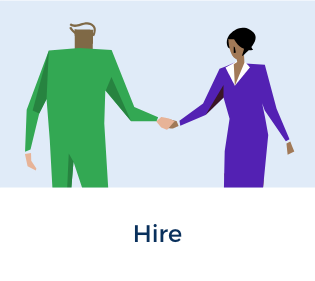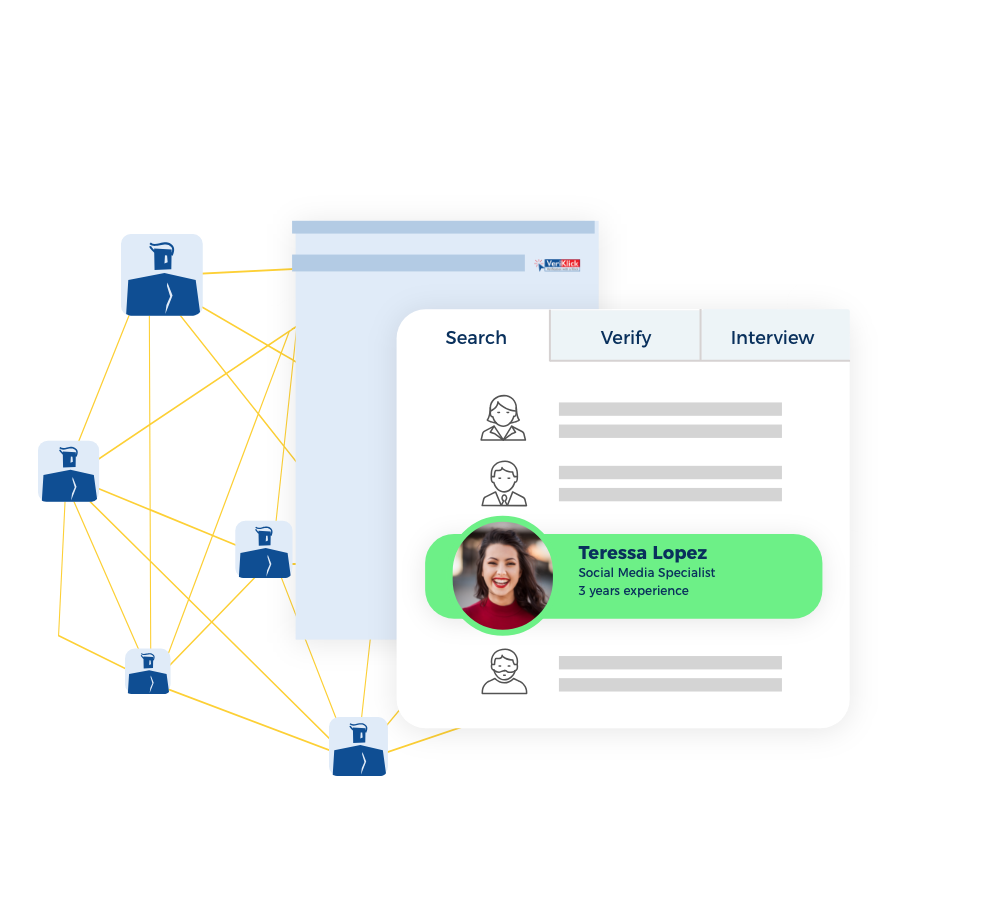 AI Powered
Search
You set the position criteria and our intelligent search engine delivers top talent you're looking for. Find the right candidate for the right position in an instant. VeriKlick filters unqualified resumes from search result so that you only receive interview worthy candidates.
Learn More
Unparalleled
Candidate Verification with

Voice Mapping

Our proprietary AI performs in depth candidate screening and verification. You can relax knowing you won't be wasting time reviewing falsified resumes and interviewing bogus candidates. With VeriKlick you can make better informed, confident recruiting decisions.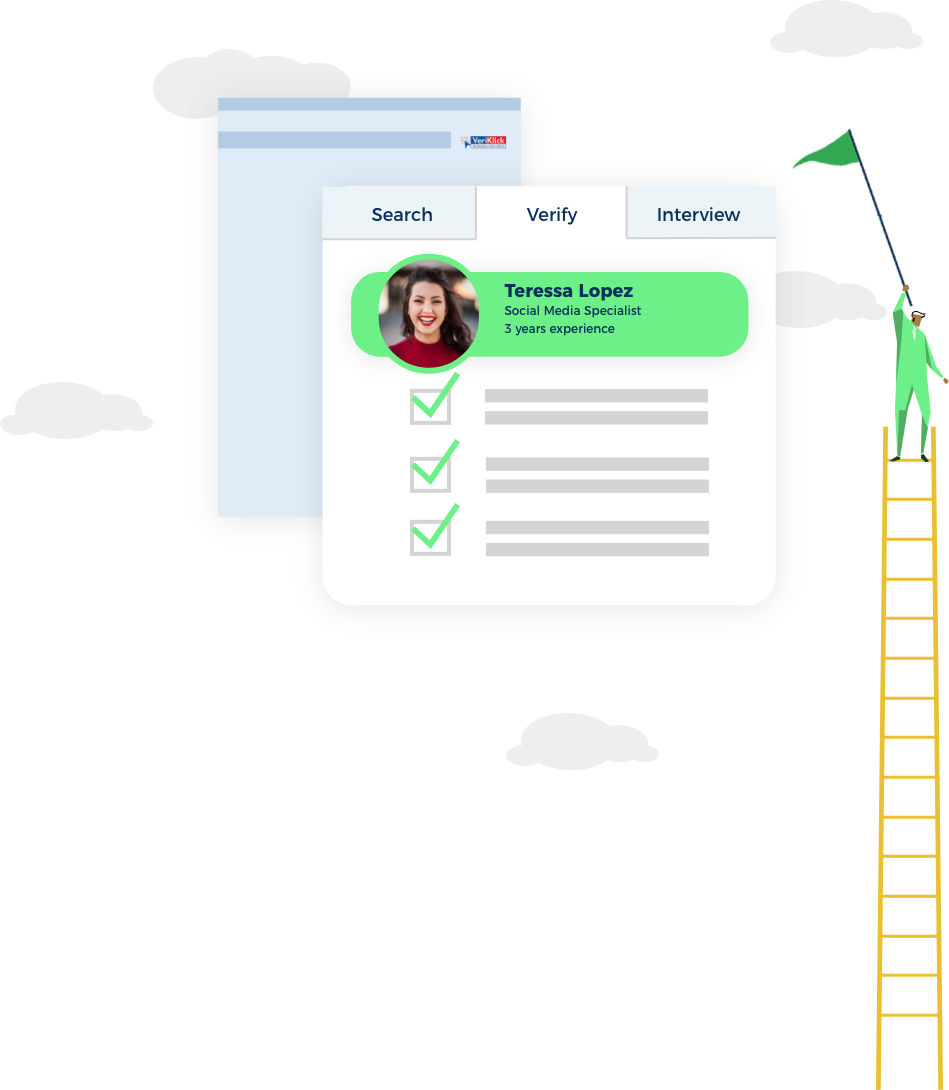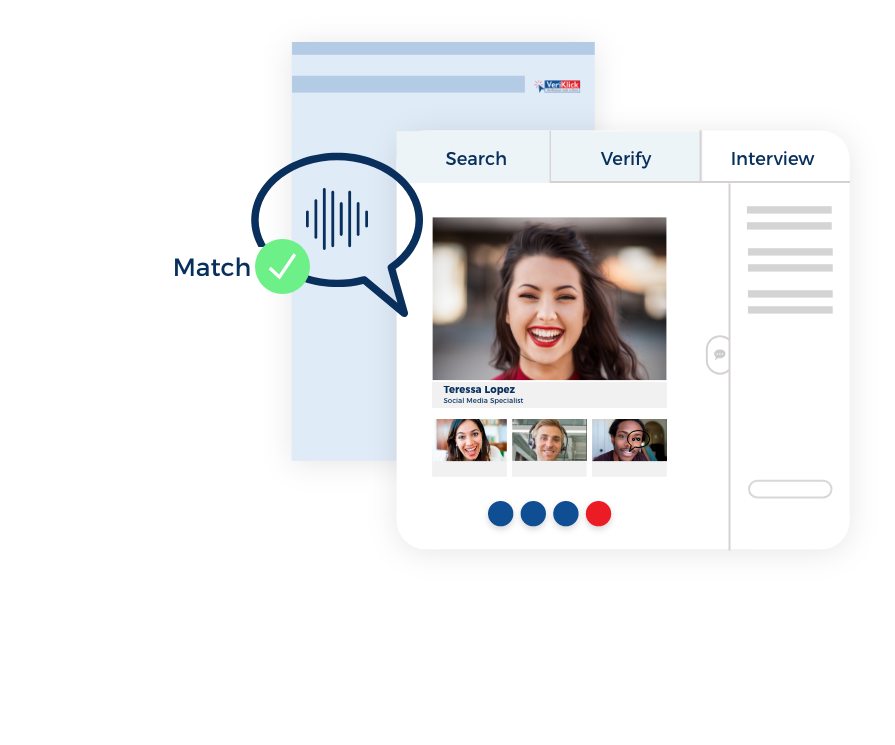 Real-Time
Interview Data with

Voice Mapping

Once candidates have been screened, verified, and contacted, it's time for the interview. During a live video interview, candidates are again verified with biometric signals – matching their face, voice, and other identifiers with the interviewee. Interviewers receive live verification data throughout the meeting so they can confidently pass the best candidates onto hiring managers.
Veri
Klick

 Features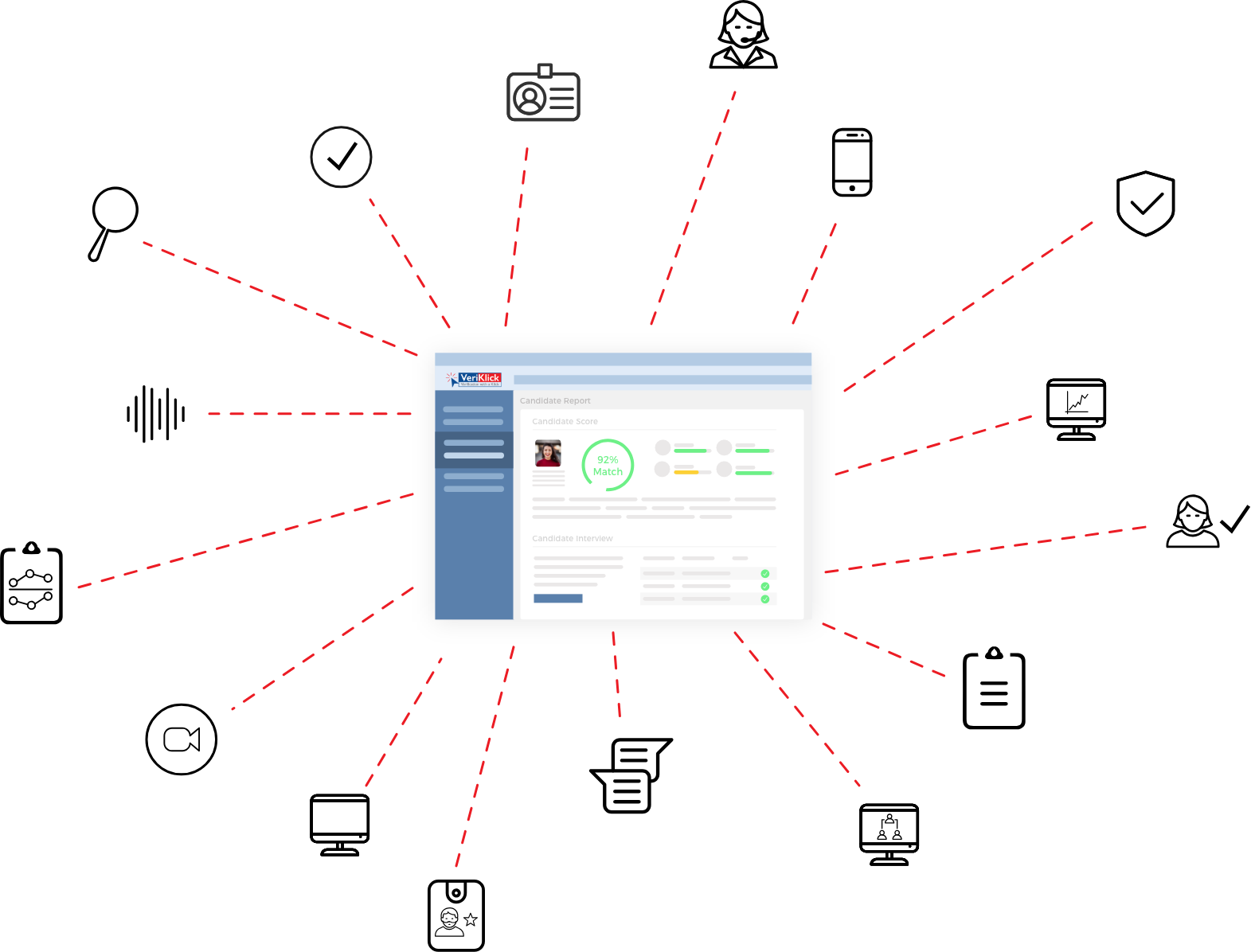 AI Powered Search

ID Verification

Reference Checks

Voice Mapping

License Verifications

Pipeline Management

Interview Self-Scheduling

Video Interviews

Live Candidate Verification

Teach Chat Feature

Live Collaborations

Candidate Score Cards

Mobile App

Tech Screening

ATS Integrations

VMS Integrations
Clients That Love Veri
Klick
"This product is amazing! There are many different search options which make looking for the right candidate a breeze. Whether you want to search by skills or location or even job title, this product has it all."
Janice Stefaniak
Sr. HR Coordinator
"VeriKlick is an excellent Video Interviewing tool and has provided us with the ability to securely screen and interview candidates virtually to ensure that we are engaging the right genuine candidates. All in one single platform. I am impressed by the speed and quality of responses that we receive from the VeriKlick team including on-demand reports of selected candidates and interviews to hire ratio etc. Would like to recommend this tool for increasing efficiency and speed of hires."
A Global Provider of
Digital Business Transformation
"This product is amazing! There are many different search options which make looking for the right candidate a breeze. Whether you want to search by skills or location or even job title, this product has it all."
Janice Stefaniak
Sr. HR Coordinator