VeriKlick CEO on AI and Hiring Challenges
July 31, 2021 By: Komal Dangi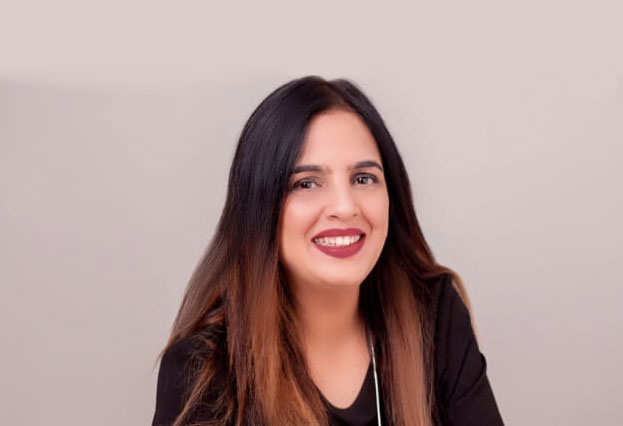 In an interaction with People Matters, Komal Dangi, CEO, VeriKlick shared the hiring trends in the industry for this year. She also shared her thoughts on AI's involvement in HR strategy. Read more to know about VeriKlick, hiring challenges, and more in these edited excerpts.
What is VeriKlick and how does it work?
VeriKlick is the essence of verifying intelligent job candidates, providing talent management with the power of verified resources and vendor pool in a single platform. We help you contact, verify, and hire the right person with customizable tools in a cloud-based HR solution. We proudly empower companies with the resources they need to take charge of the hiring process – eliminate unnecessary costs, streamline the employee vetting processes, and adopt new strategies for a better hiring ROI.
What are the hiring trends you foresee for 2019?
A variety of factors impact recruitment, such as falling unemployment rates, new technologies and increased automation. The current hiring landscape is candidate-driven, meaning job seekers can be more selective when picking an employment opportunity. Recruitment executives should sharpen their focus on perks, compensation, and other benefits to make companies can stand out against competitors.
We'll also continue to see new technology being developed to help streamline the hiring process and sort through the often-extensive applicant lists. Recruitment automation tools can be used to simplify the process of attracting and converting potential candidates into applicants. To save time on in-person meetings with candidates that aren't qualified, employers can send writing and personality tests to applicants before interviewing them. Artificial intelligence is making its way into recruitment activities as well, being utilized to alleviate time-consuming HR tasks such as sourcing and prescreening candidates.
How important is it for organizations to include AI components into an HR strategy?
Hiring a new employee is an extensive process. Screening applicants, conducting interviews, checking references, negotiating contracts, and onboarding all contribute to a time-consuming operation. To save time on high-volume and repetitive tasks, HR professionals will find it beneficial to use AI to automate parts of their recruiting strategy. Repetitive tasks that HR can easily standardize include evaluating résumé, sourcing candidates, and scheduling interviews. It's crucial for companies to have a quick hiring process to secure top talent before competitors do.
In addition to saving time, AI can also improve the quality of the applicants that companies hire. HR data is increasingly becoming easier to access, and AI can be used to match job requirements, skills, and experience to the most fitting candidates. Employers who can improve job matching will experience more productivity and less turnover.
How will VeriKlick solve the hiring challenges for companies?
VeriKlick helps companies streamline the employee vetting and verification process. We utilize the exceptional knowledge and consulting skills that have made significant contributions to HR technology by guiding countless businesses toward customized solutions in IT with a primary focus on top-notch recruitment, strategic planning, and budgeting. We've been instrumental in educating employers and their HR departments on the importance of procuring the best talent by eliminating bait and switch candidates, fake résumés, and reinforcing the importance of how they all work together.
How will AI change the way organizations hire in the future?
AI won't completely replace HR professionals, but it does have many applications for streamlining the talent acquisition process. Take the résumé screening process, for example. AI can learn what types of experience and skills the employer is looking for and rank the best fitting applicants based on these qualifications. AI-powered chatbots can also be implemented to schedule interviews, provide updates to job seekers about the status of their application, and manage onboarding tasks such as generating offers, sending paperwork, and answering policy-related questions.
By freeing up time spent on time-consuming tasks, recruiters can dedicate more energy to strategic hiring processes such as spending quality time with candidates to determine if they're a good fit for the role and company culture. Used effectively, AI can be an extension of the HR team, improving the efficiency of the recruiting process.